Established in 2011, Dominic McKenzie Architects is an award-winning architectural practice based in North London. Since starting the practice DMA's work has been frequently published in the UK and internationally.
In 2014 DMA's project 'Eidolon House'+ in Highgate won the Sunday Times British Homes Award for 'Best One-Off House below 2500sqft'. It was also shortlisted in the 2015 Camden Design Awards.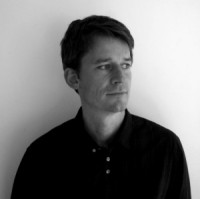 Dominic McKenzie studied Architecture at the University of Cambridge and the Royal College of Art. Prior to starting Dominic McKenzie Architects, Dominic was a Director at Alison Brooks Architects. During his time at ABA he was:
• Project Architect for the ABA portion of the 'Accordia +' housing development in Cambridge
• Winner of the 2008 Stirling Prize (the UK's highest award for architecture)
• Director/ Project Architect for the 'Quarterhouse +' performing arts centre in Folkestone
• Winner of a 2009 RIBA Award and mid-listed for the 2009 Stirling Prize
• Winner of Best Public Building at the 2010 Kent Design Awards
• Director/ Project Architect for The University of Northampton Park Campus and Avenue Campus Master plans.
• Director/ Project Architect for the 3,500 sqm 'Wildspace Warehouse +' in Rainham, East London
Dominic was a judge for the 2009 and 2010 UK Affordable Housing Awards and the 2013, 2014 & 2015 National Housing Awards. He has written about architecture for Wallpaper and Architecture Today. He has been a guest critic at Architectural Association and the University of Westminster schools of architecture in London and at the University of Miami in the United States. Between 2011 and 2014 he ran a Master of Architecture unit at Birmingham School of Architecture, where his group was highlighted as 'Standout Unit' in the Architects Journal review of the year.